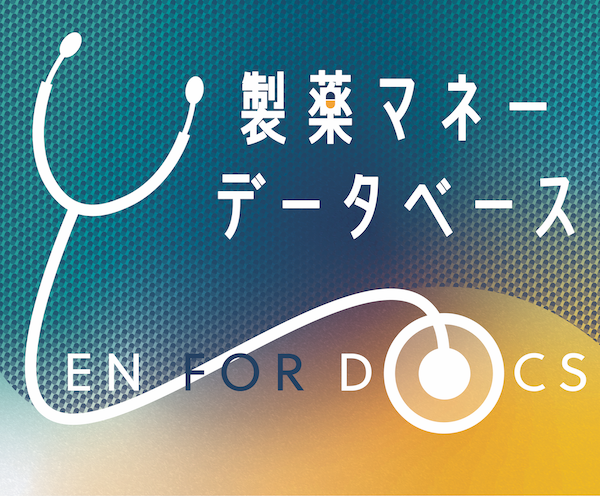 Yen for Docs Database
This database allows anyone to look up the money paid by pharmaceutical companies to individual doctors and research facilities. By aggregating and organizing the vast amount of data published by individual pharmaceutical companies, we have increased transparency and enable people to gain an overall understanding of the money that moves between these two industries.
Use the database(Japanese Only)
About this website
To patients and their loved ones,
Have you ever wondered: "Is the medicine that my doctor always prescribes the best fit for me, in terms of effectiveness and safety? Can I trust what famous doctors say in the media about medicine and diseases?"
In the U.S., studies have shown that a pharmaceutical company offering a doctor the equivalent of roughly $20 in food and drink can change that doctor's choice of prescription. Transparency regarding the vested interests between doctors and pharmaceutical companies is key to monitoring prescriptions and how prescription drugs are promoted in the media.
Tokyo Investigative Newsroom Tansa and the nonprofit Medical Governance Research Institute (MEGRI) have created a database that allows anyone to look up the money paid by pharmaceutical companies to individual doctors. The database is compiled from information published by pharmaceutical companies on their websites. Currently, data from fiscal years 2016, 2017,2018, and 2019 is available.
Beginning with the data of fiscal year 2019, MEGRI has taken over this project and continues to make it available to the public.
We will continue expanding the database with the hope that it will be useful as you consider what is best for the health of yourself and your loved ones.
Dear fellow journalists and researchers: If you have a proposal for a joint research or reporting project, please get in touch at the following address.
moneyfordocs.jp(a)gmail.com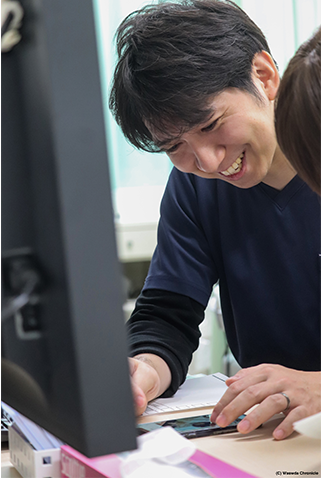 Terminology
In 2011, the Japan Pharmaceuticals Manufacturers Association (JPMA), an industry group of major pharmaceutical companies, formulated guidelines in response to a movement in Europe and the U.S. to disclose information about the payments they make to doctors. Member pharmaceutical companies follow the guidelines and disclose information on payments made to individual doctors, medical institutions, and research organizations.
Category A: Research and development funding, etc.

Funding for research and development, including clinical research, clinical trials, and post-marketing clinical trials
Category B: Academic research funding, etc.

Payments made mainly to universities and research institutions to support academic research; they also includes fees for co-sponsoring conferences and other events.
Category C: Manuscript fees, etc.

Remuneration paid mainly to individual doctors, including fees for speaking events, manuscripts, and consulting services.
Key opinion leader (KOL)

Doctors who have influence in the medical industry; they are often professors at university hospitals, directors of large hospitals, or authorities in certain fields. Pharmaceutical companies work with KOLs to promote their products, with KOLs helping spread the latest pharmaceutical information to other doctors. They are sometimes called influencers.
Guidelines that summarize the latest information on the rationale and procedures for medical care, including prevention, diagnosis, treatment, and prognosis of diseases. The guidelines also clearly state recommended medications, and doctors often decide on a treatment plan and prescribe medication based on these guidelines. The guidelines are created by committees comprised of academic societies and others in each medical field.
An organization under the Ministry of Health, Labor and Welfare (MHLW), the PMDA is in charge of reviewing pharmaceuticals and medical devices, establishing safety measures, and preparing package inserts in accordance with the Pharmaceutical and Medical Device Act. The PMDA is responsible for approving new drugs for use in Japan.
Drug Pricing Organization (DPO)

After a new drug is officially approved, the DPO, comprised of doctors and researchers, determines its price based on a draft submitted by the MHLW. Organization members are selected by the MHLW.
Articles using the Money for Docs Database
Scholarly articles

Since 2018, MEGRI has published more than 70 scholarly articles (as of October 15, 2023) on the financial relationships between pharmaceutical companies and the medical community using the Money for Docs Database. These activities are important in revealing how financial relationships with pharmaceutical companies can potentially have a negative impact on patient care, as was the case with our investigation into the CREATE-X trial (see Tansa's investigative series "A Cancer Study's Secret Funder"). MEGRI and Tansa's work are complementary, and we can achieve the greatest results by combining the two.
Overseas initiatives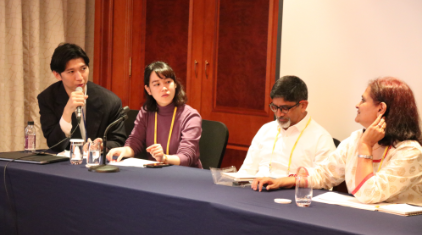 In the U.S., it has been required by law since 2013 that any payment of $10 or more from a pharmaceutical company to a doctor must be disclosed, including the doctor's name. Public institutions and journalism organizations publish databases of information on payments from pharmaceutical companies to doctors. In Europe, doctors and sociologists are starting a new project to create a database.
Related links ProPublica,US Euros for Docs, Europe